Haryana HRMS Login online guest teacher login, property return, police, corona relief fund, help line number at HRMS HRY Employee portal 2023 at http://hrmshry.nic.in.
HRMS Haryana
This portal contains the service records of government employees. It contains a minimum of 25 forms. This portal can be used for basic details of a government employee like Punishments, Leave Records, Transfer, Promotions, ACRs, Loans, Seniority, Service Breaks etc.,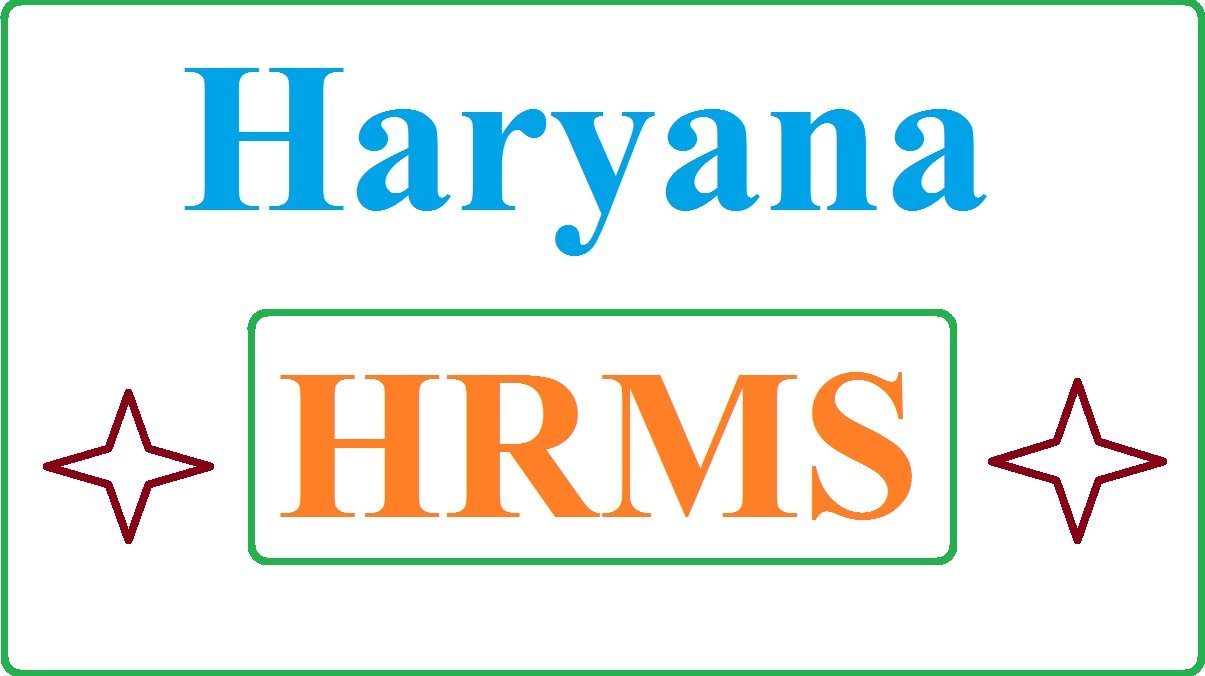 What is HRMS?
HRMS can be abbreviated as Human Resource Management System. It is a software application developed to manage human resources by companies. For example, Recruiting candidates, training, pay roll etc.
Aim of HRMS HRY portal:
HRMS portal is designed to improve the efficiency and productivity of the company by giving automatic tasks and taking grievances.
| | |
| --- | --- |
| Article | HRMS Haryana |
| State name | Haryana |
| Government of Haryana | Govt of Haryana |
| Type of Portal | Digital HRMS portal |
| HRMS HRY Offical website | https:/hrmshry.nic.in/ |
HRMS Haryana
HRMS Haryana Login
Human Resource Management System (HRMS) is developed by Government of Haryana. It is to make some works of employees online. You can follow the procedure to have User or employee login.
Open the following link to get the official portal of HRMS Hry. http://hrmshry.nic.in/
You will get the homepage of official website of Haryana HRMS.
In that you can see LOGIN section at left side of the webpage.
Enter User type (Level Admin User or Checker or Maker or Department Admin User).
Next Enter User ID and Password.
Enter security code or Image code given in the image.
Select Login option.
HRMS Haryana Super Admin Login:
Super Admin Login can be done in the following procedure.
Open the following link to get the Super Admin login page of HRMS Hry.
http://hrmshry.nic.in/LoginAdmin.aspx
Select User Type Super Admin or Report Admin.
Enter User ID and Password.
Enter Security code or Image code whcih can be seen in the colored box.
Tap Log In option.
HRMS Hry Services:
HRMS Haryana portal is providing different services as mentioned above. The government is thinking to implement the following integrated services.
Pension Paper Processing System (processing)
Online property returns submission (Implemented)
Leave submission and Approval System (Implement)
Online submission of ACR in Excise and Tax, PHE, Treasury and Account Department (To be Implemented)
Order generation for Pay fixation
Haryana IFMS-HRMS Login
Integrated Financial Management System (IFMS) is a type of Information system developed to have accuracy and efficiency in finance department.This is new login given by Government of Haryana for grievance redressal, if any university or board or corporation have any grievances.
Open the following link for IFMS Hrms login page.
http://164.100.137.158/helpdesk/
Enter User name and Password of HRMS.
Enter the code given.
Select Log In option.
Download HRMS Haryana User Manual
| | |
| --- | --- |
| Manual of Transfer (Work Flow Based) | http://hrmshry.nic.in/User_Manuals/Transfer_Module.pdf |
| ACP (Work Flow Based) | http://hrmshry.nic.in/User_Manuals/ACP_Module_Updated.pdf |
| Time scale (Work Flow Based) | http://hrmshry.nic.in/User_Manuals/TimeScale_Module_Updated.pdf |
HRMS Hay User Manual
Hrms Haryana Helpline Number
Haryana Hrms hry help line number not available. You can submit your grievances on Haryana IFMS-HRMS Help desk portal Log In: http://164.100.137.158/helpdesk/