The PSPCL login – Punjab state power corporation limited employees corner new user registration 2023, forgot password, and PSPCL HR login at Pshr.pspcl.in
PSPCL
The Punjab State Power Corporation Limited (PSPCL) is a famous power generating and distributing situated in Punjab under the State government of Punjab. The Company serves millions of residents in the state, ensuring 24/7 power distribution to all connected users. The busy power plant offers employment to thousands of people in the state and hires new employees every year. To cater for the large number and ensure all employees receive their salaries on time.
PSPCL management offers a platform to conduct the payroll payment business. Every permanent employee should register to acquire login details. Once an employee receives the login credentials, they can retrieve their salary slip details online.
Pshr.pspcl.in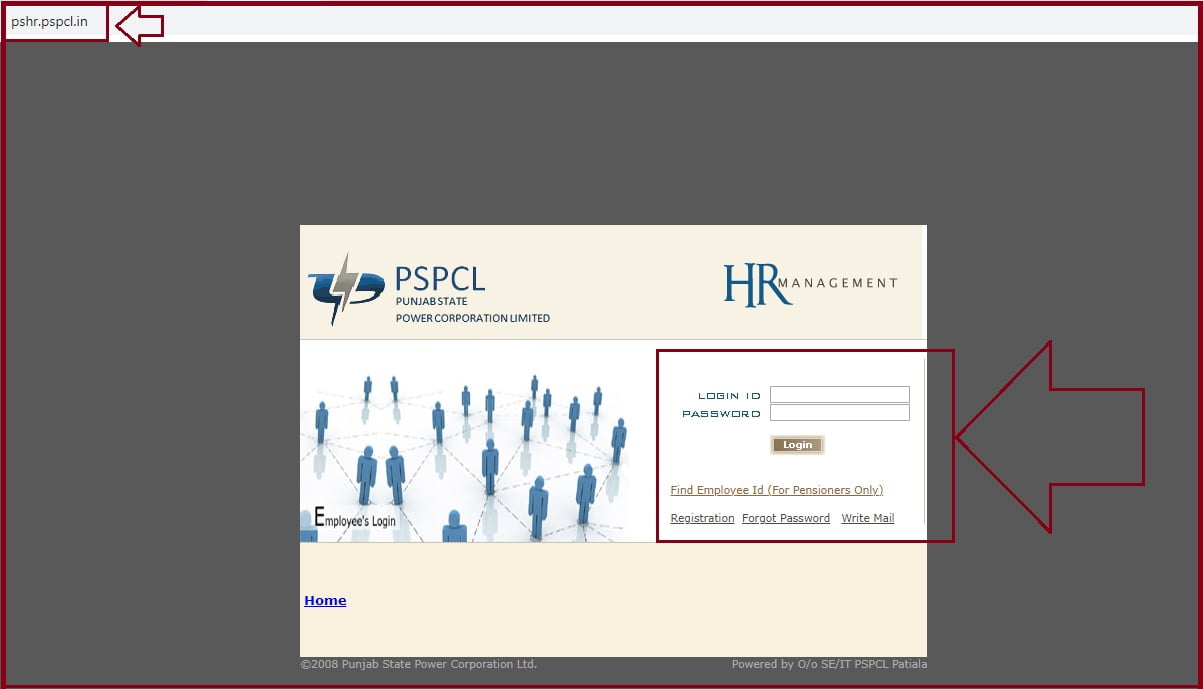 Pspcl HR
Every employee, regardless of the position in PSPCL Company, has access to the payroll system. The HRMS portal allows the employees to download their monthly salary slips. Employees can use the following simple process to download the salary slips.
PSPCL Login
Go to the PSPCL website page using the link https://pshr.pspcl.in
On the homepage, Select Employees corner option
Enter the login credentials: password and login ID.
Select the login tab.
The PSPCL page will open select "payslip" option.
Enter the month and year of the payslip you require.
Next, download the salary slip on your device.
For new employees, one must register before accessing the PSPCL HRMS account.
PSPCL HRMS Registration 2023 Process
Visit the PSPCL HR website page using your device.
https://pspcl.in/
On the homepage, in the menu select employees corner option
Selects the option "registration."
The option will redirect you to a new page key in your "employee ID" and "date of birth."
The employee ID is the work ID.
Now click the "GO" button.
Your account will be activated, and you can create your account password to complete the process.
How to Reset PSPCL HRMS login Password
For employees and PSPCL pensioners who have forgotten their passwords. They don't have to worry about their salary details. They can reset the password to log in to the PSPCL HRMS.
Navigate to the PSPCL HRMS website portal via the link https://pshr.pspcl.in
On the login page, click "forgot password" the option will lead to a new page.
Next, enter your employee ID and date of birth.
Select the tab "check registered mobile number" for the page to display the contact number.
Now click the option "send request" the page will send an OTP number to the registered mobile number.
Use the OTP for verification and create a new password for the account.
How can I access my PSCPL HRMS account without my user ID?

Employees without the user ID, which is your work ID, can retrieve their salary slips by providing the date of birth and registered mobile details to retrieve the user ID. You can also consult your department head for your details. After retrieving the ID, you can now log in to the page with the above login process.

How many months' payslips can employees access?

The PSPCL HRMS page is not limited to the number of monthly slips you can get. One can download a payslip multiple times. It's also possible to download past salary slips from the website.

Pspcl hr Employee Corner

https://pshr.pspcl.in/

How to Find PSPCL Employee Id (For Pensioners Only)

Direct link https://pshr.pspcl.in/frmFindEmp.aspx