IOSMS Pay Slip 2023, Primary Teacher Salary Slip, IOSMS v2 Login Payslip Generate & Download online portal osms.wbsed.gov.in
IOSMS
Online systems are working out for many states in Indian country. Technology has eased the payment process and ways of issuing the payslips to the employee. The West Bengal state has introduced a unique way for government employees. To obtain their payment details, I-OSMS or the integrated salary management system IOSMS V2. It is an official online website system. Designed and established by the West Bengal government for all its school employees. Teachers and school department workers can access their documents and pay details here.
IOSMS Pay Slip 2023 Download, IOSMS v2 Login, Primary Teacher Salary slip Download
The system is under the e-HRMS of the school education department. It was officially launch in the year 2012 in January. The system started working in the year 2014 in the school departments. IOSMS was launch to help in salary-related issues. Teachers and other school workers can access their payslips and payment details without any difficulties. The board also launched OSMS in the 2017 secondary system and I-OSMS for primary schools. This taking the initials IOSMS V2.
Osms.wbsed.gov.in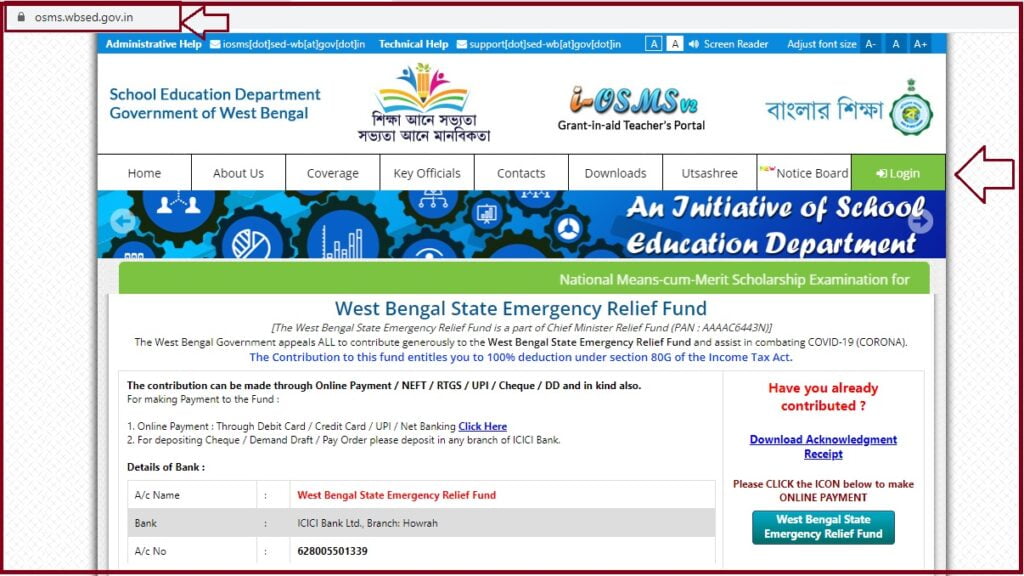 Here employee payslips, school transfers, deductions, and allowances. All found in the online portal, teachers also get the monthly salaries in their bank accounts. The process is coordinate by a system where all deductions are made then the net salary sent to the account.
Employees should have their user id and passwords to login to the website page. The process is easy and can be done anytime. It has also reduced congestion and mistakes in the education departments.
IOSMS V2 Payslip 2023 Download
The official process is cover in this article where the head of institutions submits all the monthly salary bills to the office of the DI/AI. The documents to check and bills prepared and sent to the treasury. The treasury will clear the bills or write a cheque. It's sent to the bank dealing with schools. The salaries are sent to the school's account, where the school sends the salary to the teachers.
Note this is the manual process that may take time and errors might occur. However, the introduction of IOSMS has eased all the processes by disbursing the money online. Records are safe and can distribute to all workers.
IOSMS Registration 2023 Process:
Employees need to visit the nearest education department office for registration. This is the district quarters for the IOSMS V2 registration process.
Requirements
All personal details
School qualification/details
An address proof
Registered mobile number.
Active email address.
After the registration process note down your official password and username/login id.
IOSMS v2 Login
iOSMS Portal Login for WB Teacher's Portal Download Pay slip 2023.
Visit the official website page https://osms.wbsed.gov.in/
On the homepage click on the login tab
Key in the personal details.
Proceed and enter the username, password, and login-id.
The user type is selected from the list given.
Enter the captcha code then click on the login tab
User types
state-level user
the district level user
subdivision level user
circle level and school-level users
Webmaster
Download IOSMS V2 Payslip 2023
Step by Step Process for Iosms Payslip Download 2023 primary teacher. One can keep a copy of the payslip through a download process as follows:
Go to the official website.
On the page select the employee payslip.
Enter the official personal details like the name, date of birth and registered mobile number.
Key in the year and month of the payslip.
Click on the submit button.
The slip will be produce, now click on the download tab and then print the copy
Employees can visit the official IOSMS and IOSMS V2 for more information. The link being https://osms.wbsed.gov.in