How to Track multiple SIMs Status & TAFCOP Portal Login & TAFCOP Portal aadhar card 2023 at https://www.sancharsaathi.gov.in/
TAFCOP
A mobile number is a personal information facility that holds crucial user data. Once a telecom provider registers a particular number. The SIM card becomes privatized since it can't be shared. This makes mobile numbers a significant feature in the human lifestyle. The facility helps reach users anytime via mobile phone or social media or assists in registering important services such as banks, government schemes, and more.
Department of Telecommunication and TAFCOP
Through the Department of Telecommunications, India allows residents to have up to nine SIM cards under a single user. It's quite beneficial, especially for entrepreneurs who need to conduct different businesses. However, the multiple numbers can encourage fraudulent activities. Most hackers use an Aadhaar card to register for SIM cards which can be used for criminal activities.
To curb any mischief, the Department of Telecommunication has developed a digital system to help review the SIM cards registered under the user's name. Telecom Analytics for fraud Management and Consumer Protection (TAFCOP) is an online portal that allows for SIM status checks. This removes the possibility of sharing a mobile number or having multiple numbers without your knowledge.
For any unauthorized connections, one can deactivate or report to respective authorities. TAFCOP portal is available for all Indian residents through registration and login. Interested users can log in via the official TAFCOP link tafcop.dgtelecom.gov.in.
TAFCOP Availability in India
The Department of Telecommunication is working to avail TAFCOP services across the country. However, several states haven't received the platform. Currently, the portal work in the following states.
Kerala state
Arunachal Pradesh
Andhra Pradesh
Telangana
Jammu Kashmir
Meghalaya
Tripura
Rajasthan
Mizoram
Nagaland
Available Services under the TAFCOP Portal
SIM status check
Telecom subscribers with more than nine connections to check the names and activities.
Tafcop.dgtelecom.gov in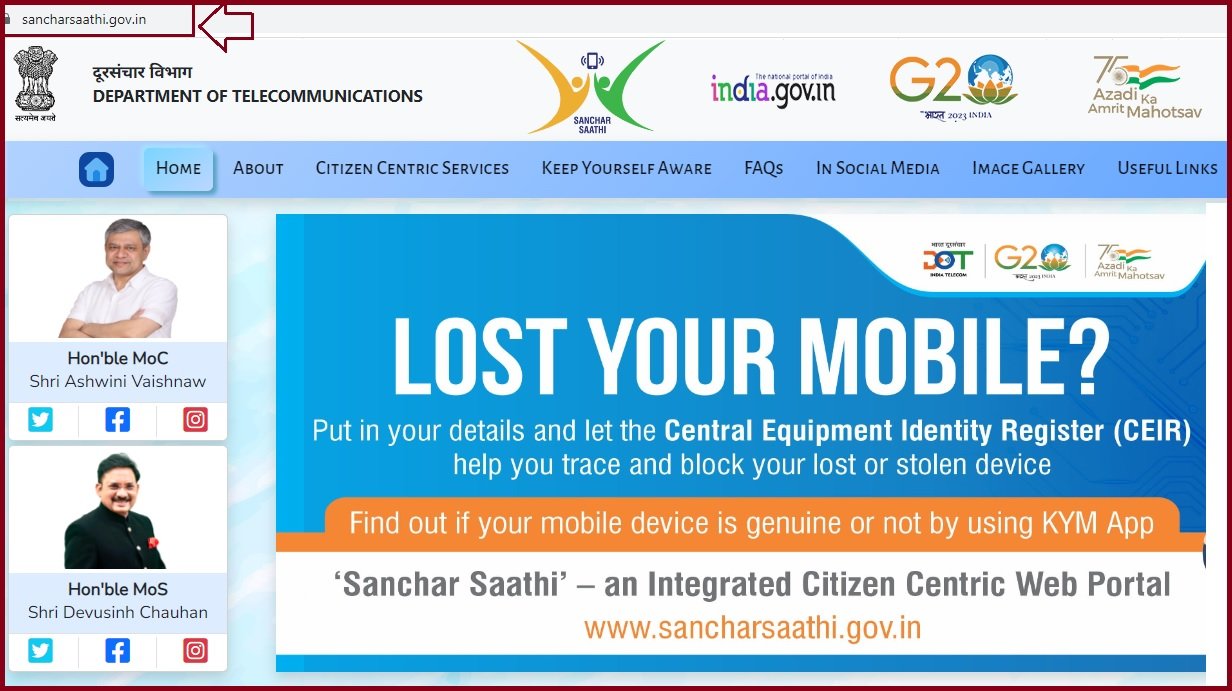 TAFCOP Portal Login
How to login to the TAFCOP portal
The system is open to every Indian citizen through the following steps.
Go to the Department of Telecommunication portal www.tafcop.dgtelecom.gov.in (or) https://www.sancharsaathi.gov.in/.
Open the homepage and click the login button.
The registration platform will open, enter the required details to proceed.
Next, create login details (username and password).
Proceed to the login page, and enter your username and password.
Enter the captcha code and press the login button to access the portal.
How to Check SIM Connections Online
One can use the steps below to verify connections under your name/ID.
Visit the TAFCOP website https://www.sancharsaathi.gov.in/ (or) https://tafcop.dgtelecom.gov.in
Enter your mobile number and press the "Enter OTP" option.
The system will send an OTP to your registered number.
Use the code to view the connections list under your name/ID.
Suppose an unfamiliar contact is listed under your name. You can report the number to your Telecom provider for deactivation.
Benefits of the TAFCOP Portal
The introduction of the TAFCOP system has helped reduce fraudulent cases.
Telecom subscribers can opt to deactivate or keep numbers registered in their name.
TAFCOP provides the user with comprehensive information about their SIM connections.
It's easy to curb and charge fraudsters using other people's identities.
The government can easily recognize real owners of SIM connections.
The portal helps check every connection's status without visiting the telecom provider's office.
TAFCOP is available to all citizens and is easy to register and log in to.
FAQ's
Tafcop.dgtelecom.gov in new portal 2023

Link: https://www.sancharsaathi.gov.in/

What happens if there is a number registered under my name?

The portal allows users to report the connection for deactivation or closure if they no longer need it.