The WBIFMS Registration 2023 Online for West Bengal Govt Employees and WBIFMS login Process, Reset Password at WB IFMS portal at https://www.wbifms.gov.in/PORTAL/postlogin.html
WBIFMS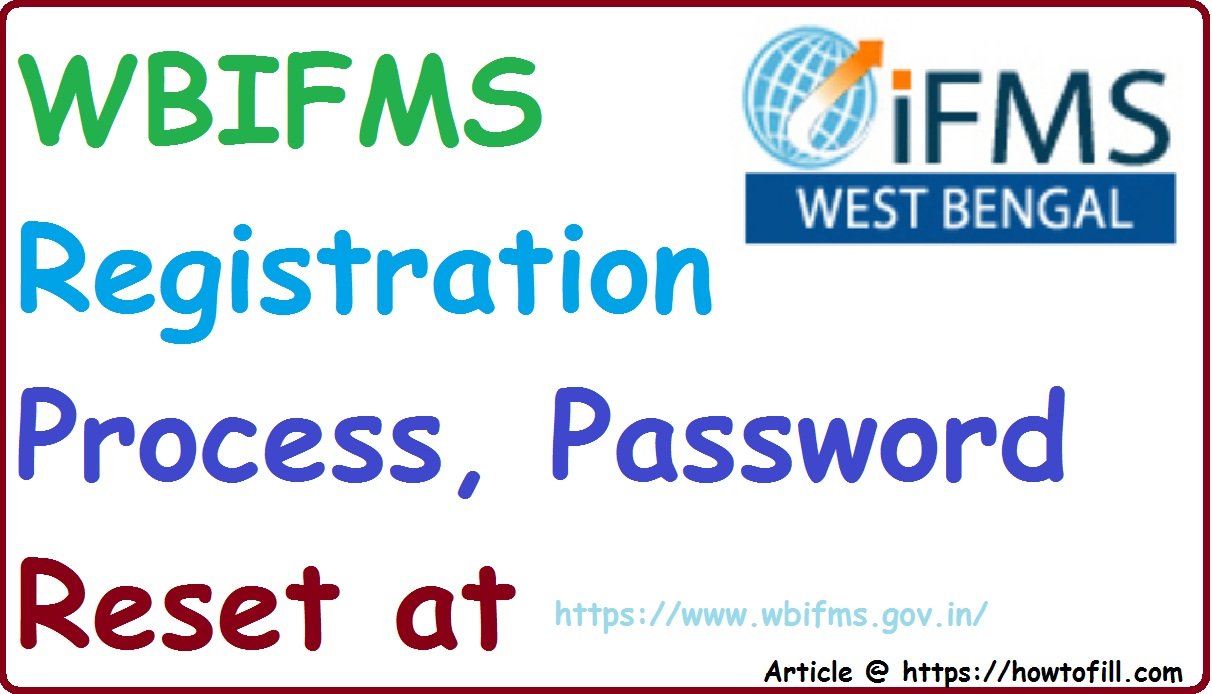 WBIFMS Portal Registration 2023 Process Online (wbifms.gov.in)
One has to register and create a password. The employee ID is obtain from the payslip. The number is unique and offered to all employees. One can find it on the payslip from your first salary or contact the department HR office.
Go to the WB IFMS website portal https://www.wbifms.gov.in/ifms
On the home screen open the tab "E-service for employee"
Go to the option "sign up for registration"
A new page for user registration will open.
Key in the employee number/ ID which you got from the office.
Proceed to enter your mobile number. Note it has to be register.
Enter the security code provided in the space.
Recheck all the information then click on the register button.
An OTP will be sent to the mobile number. It might take a few seconds but will eventually send.
Use the OTP to verify the information entered previously.
Now select the declaration box to proceed.
Recheck the information again and select the "create my account tab"
The system will bring a success message note on the account page.
The user will now receive a password on the registered mobile number.
The user name is the employee number or id.
West Bengal IFMS Reset Forgot Password
Passwords can sometimes challenge the user due to many websites that require a password each. However, the WB government have set their website with a forgot password rest tab. Here one can change or reset their password easily
Navigate to the WBIFMS website portal

https://www.wbifms.gov.in

Again on the homepage select the option "E-service" which is on the employee bar.
On the bottom of the page select the option "forgot password"
Now enter your employee number or Id.
The registered mobile number (which you entered during the registration process)
Enter the security code provided. You can also refresh it to get a new code.
The system will generate a new password, sending it to the mobile number. Use it for the login process.
Benefits of West Bengal IFMS Web Portal
The web page has a significant impact on West Bengal employees and the government. The system has eased a lot of burdens as follows:
Saves time and resources for both government and employees.
The employees don't have to use the different portal as all departments are include in the website.
All records are safe and can be traced easily.
No more visits to the offices
The employees can access loans and seek new employment using the monthly salary slip.
Employees can visit any part of the website using their login details.
They don't have to wait for the heads of departments to get certain information.
For info about West Bengal state ifms & hrms visit official web homepage. www.wbifms.gov.in/ifms