AIMS Portal Railway Employee New User Registration & Login Process 2023 at https://aims.indianrailways.gov.in/mAIMS/LoginController?txtBtnType=notAadhaarLogin
AIMS Railway Employee Registration
The Indian government and the railway department have the biggest task to ensure each employee gets their salary. The allowances and monthly payslip 2019-2020-2021-2022-2023. Considering the number of employees. This seems like a big challenge for the railway accounting department. However, the railway department and the Indian government have introduced a new and reliable online system.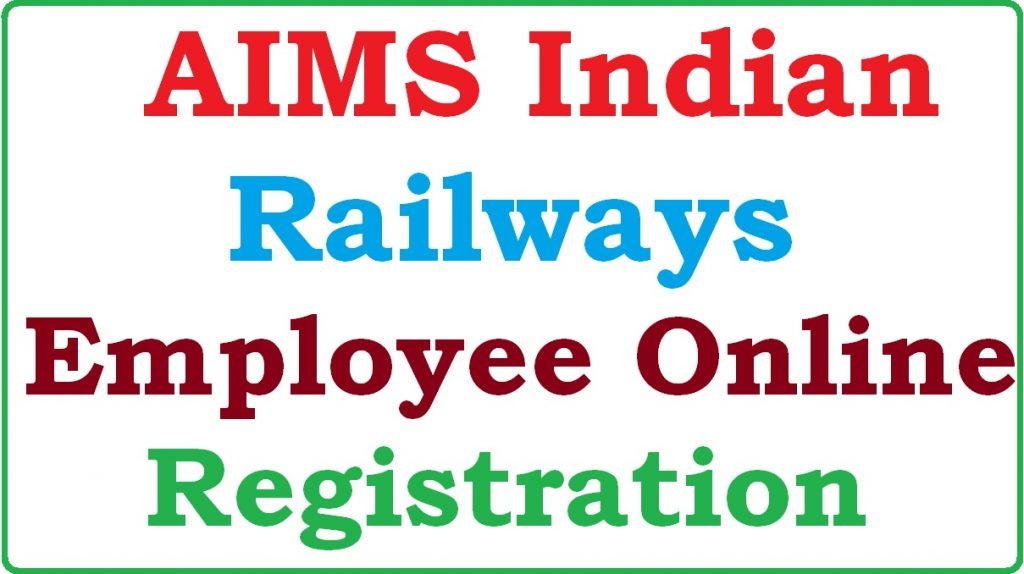 Accounting information and management system (AIMS) web portal. Here the employees are entitled to all their monthly salary documents. They can check on the amount they receive, allowances and deduction from the link www.aims.indianrailways.gov.in
AIMS Portal Railway Employee New Registration 2023 Process
Indian Railways Accounting Information Management System Registration process: He Accounting Information Management System (AIMS) HRMS Portal Online Registration for Railway Employee process helps in accessing the website page and employee account. Below we have the simple steps as follows:
Visit the official AIMS Indian Railways website page http://www.aims.indiarailways.gov.in.
One can paste the link

https://aims.indianrailways.gov.in/mAIMS/LoginController?txtBtnType=notAadhaarLogin

 on the search bar.
On the homepage select the tab "employee self-service"
Once you click the tab proceed to the new page and key in the required details.
Key in the email ID and password (this is for registered members only)
Leave the section and proceed to the tab "new user registration"
Click on the option where a new tab will open. Read all the instructions then proceed to the registration process.
On the same page, a registration form is provided on the right part of the page.
Enter the details:
Employee number (offered to every employee)
Registered mobile number
The date of birth (dd mm yy)
Recheck the detail the click on the submit button.
A new page will show, here enter the password. Note the system will have to check the details entered if they match with the IPAS bio-data. The first password is sent to your registered mobile number. That is the number given in the form.
Key in the password and then select the register and login tab.
If the details are correct and registered the system will open the page RESS (Railway employee self-service).
Proceed to get the monthly payslip or any other service from the site.
Aims.indianrailways.gov.in/mAIMS/LoginController
Indian Railway AIMS Mobile App Download (RESS Mobile app)
Link : https://play.google.com/store/apps/details?id=cris.org.in.ress
Indian Railways AIMS Portal Contact us संपर्क करें
GM/AIMS, CRIS
E-mail : aims@cris.org.in
DF (CCA), Railway Board
E-mail : dfcca@rb.railnet.gov.in