Online booking for the Central Government Holiday Home Booking India 2021 at https://esampada.mohua.gov.in/signin/ (or) https://holidayhomes.nic.in/default.aspx
Central Government Holiday Home Online Booking
The Indian government has exceptional facilities and offers for central government employees. The government has specific sectors such as departments, Universities, Railways, Education institutions, etc. The sectors all work under the central government and have the right to some facilities. The Indian government has introduced a new deluxe Holiday homes facility to the central government employees. All employees are entitled to leaves in their working calendar. Here they can travel to any state in the country. for more official information please visit Esampada.mohua.gov.in
During the visits, they don't have to struggle with booking hotels but can book guest houses under the central government — The Holiday Homes, which are quickly book through the official website portal. Employees can also book via offline method according to preference. The Central government holiday homes scheme works under the Ministry of housing and urban affairs (Directorate of Estates and CPWD).
The employees and officers can make a booking through an online system. The portal has advanced features with a complete list of guest houses in India. They can book VIP suits rooms, double and four-bedroom houses in the country's guest houses.
Only eligible employees can avail the privilege. The online site provides steps for booking. You can quickly pay from the portal with convenient payment modes such as credit cards, debit cards, net banking, or UPI modes.
Esampada.mohua.gov.in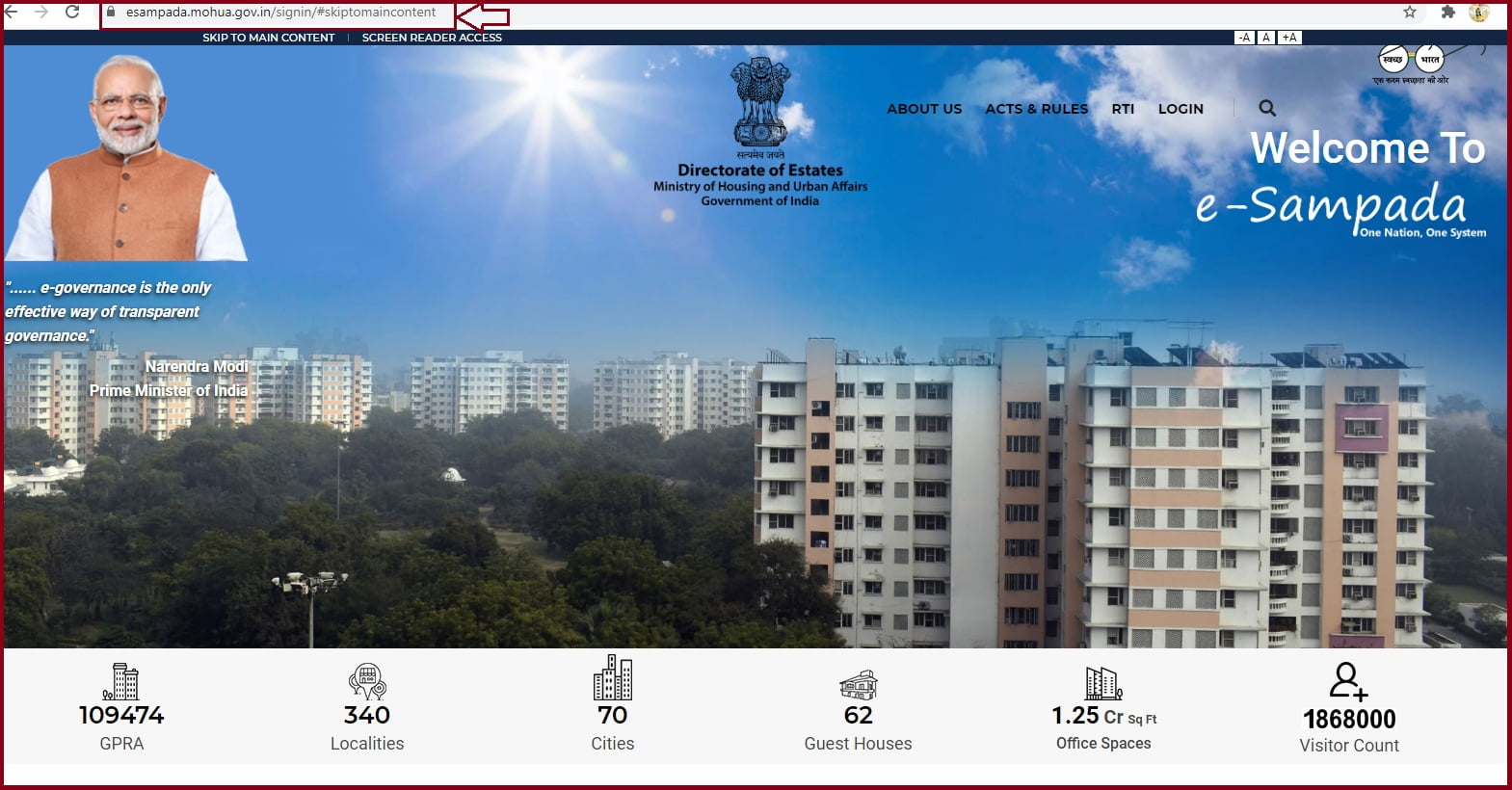 How to book Central government holiday homes online
Visit the official Central government holiday homes website page.
https://esampada.mohua.gov.in/signin
On the homepage, select the option "apply online."
The system will display the application form. A page will terms and conditions will show on the same page.
Click the "ok" button to agree to the terms and conditions.
Now fill the mandatory details and requirements on the application form.
Next, enter the captcha code.
Enter the booking request for the preferred guest house.
Recheck the details and submit the application and the visiting member information.
The system will check and generate the available homes and direct you to the payment page.
Make the payments with the preferred payment mode. After successful payment, an SMS will be sent to your mobile number.
The portal will provide an online payment slip to confirm the booking process.
Download and take a printout of the slip.
The slip acts as a proof document at the guest house.
Note the slip should be kept at all times during the check in to the holiday homes. The process cannot be canceled or refunded once the booking is confirmed.
Central Government holiday home list 2021
Download PDF File: https://holidayhomes.nic.in/hhdocs/Complete_list.pdf
HH Enumeration & Staff Management System Login
http://164.100.68.223/hhPortal/login.aspx