TS Rythu Bandhu Status 2023. TS rythu bandhu pathakam status 2023. Ekuber ts rythu bandhu scheme status check online at IFMIS Telangana portal at treasury.telangana.gov.in & http://rythubandhu.telangana.gov.in
Rythu Bandhu
Agriculture is the backbone of Indian economy. Agriculture is purely based on land and farmer. Farmers are most important to prepare food for people. Those farmers need more support financially from the government. To support farmers Government of Telangana had started a new scheme called "Rythu Bandhu". It is an Agriculture Investment Support scheme proposed to be started from 2018-19 Kharif season. Rs. 12,000 crore has been provided by the government of Telangana for the year 2018-19 year.
TS Rythu Bandhu
The scheme will be operational from 28th December 2020 to January 2021. Farmers will receive the money in their registered bank accounts from the respective authority. The Chief Minister has ordered Rs. 7,300 Crore for the project. The government has disbursed Rs. 7000 for Rythu Bandhu (Kharif crop) and Rs. 1200 Crore for the advance harvest waiver. All eligible farmers will receive their portion in accounts from 28th December onwards. The scheme will provide Rs. 5,000 during the Rabi season for each acre. The government intends to start with the small and marginal farmers and later assist the large extent of agricultural farm holdings.
Rythu Bandhu Status
This article provides you details regarding Rythu Bandhu scheme, e-Kuber scheme, procedure to check the status of scheme. Also it gives the procedure to download Rythu Bandhu mobile app. TS rythu bandhu pathakam status 2023 check online step by step procedure given below.
Rythubandhu.telangana.gov.in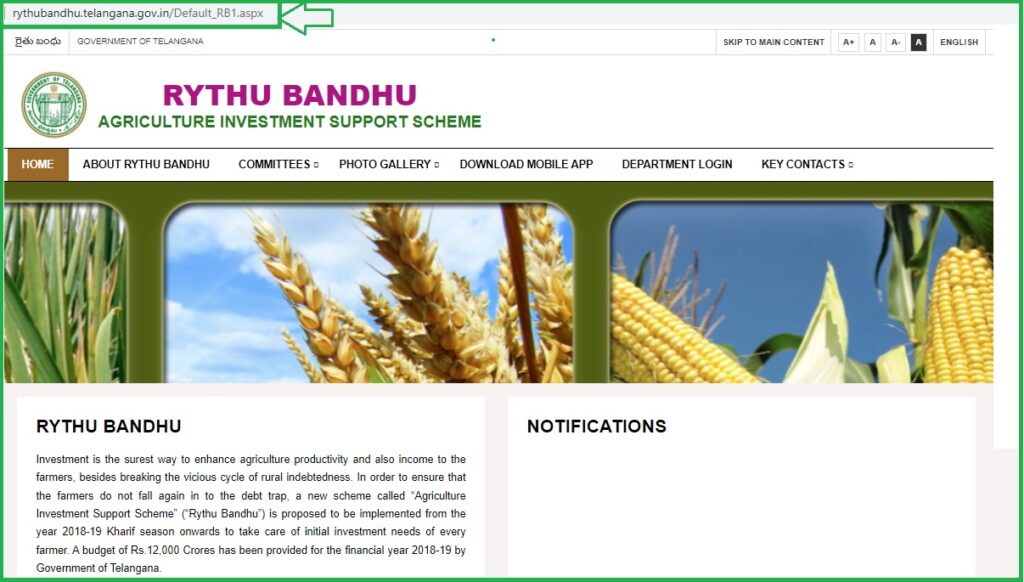 Ekuber ts rythu bandhu Payment Status Online
| | |
| --- | --- |
| Article Name | TS Rythu Bandhu status, beneficiary list |
| Scheme | Agriculture investment support scheme |
| State | Telangana |
| Chief Minister | K.Chandrasekhar garu (KCR) |
| Mode | Online |
| Benefit | Grant of Rs.4000/- per acre per farmer in each season |
| Beneficiaries | Farmers |
| Official website | http://rythubandhu.telangana.gov.in (or) http://rythubandhu.telangana.gov.in/Default_RB1.aspx |
rythu bandhu status 2022 telangana
What is Rythu Bandhu scheme?
Rythu bandhu scheme is Agriculture Investment Support scheme started by the chief minister of Telangana Government. The main idea under this scheme is to reduce the burden of debt on farmers to pruchase the inputs like fertilisers, seeds, pesticides etc.. Under this scheme , government sanctioned Rs. 12000 crore for the year 2018-19.
Each farmer gets Rs. 4000/- per acre each season. This amount is given only for the farmers of cultivated lands at present. Earlier it is given to all lands.
How to Check TS Rythu Bandhu Status?
You can easily check the status of your Rythu Bandhu scheme. TS rythu bandhu pathakam status process is shown below. TS treasury rythu bandhu 2022-2023
Open the following link of Rythu bandhu
https://treasury.telangana.gov.in
Select e-Kuber in the menu of Rytu Bandhu home page.
In that, tap "Scheme-wise report".
Select YEAR, TYPE (Pension, Salary, Milk, Kalyanalakshmi, Budget bill, Scholarship, Rythu bandhu Kharif).
Enter PPB NO. Tap Select button.
You will get the status of your account in Rythu bandhu scheme.
E-Kuber Rythu Bandhu 2023
Telangana government is providing financial support to all the accounts of farmers of cultivated lands . That amount is dispersed by the government of Telangana by using e-Kuber system of Reserve Bank of india (RBI). e-Kuber is designed by RBI as Core Banking Solution (CBS).
Rythu Bandhu APP Download
You can easily download Rythu bandhu app from the official website. Just follow this simple procedure
Open the official website of T

S

Rythu Bandhu using the link

http://rythubandhu.telangana.gov.in/
Select Rythu bandhu among the option like Rythu Bandhu, Rythu Bhima, Rythu runa Mafi.
After that select Rythu Bandhu among them.
Select "Download Mobile app" in the menu.
You will get the downloaded app. Use it easily from your mobile.
IFMIS Telangana