Telangana state (TS) ZPGPF Annual Slips 2023 Download at Telangana ZPGPF portal https://epanchayat.telangana.gov.in/zpgpf/. TS Teachers ZPPF Slips 2022-2023-2024 PDF
ZPGPF
The Telangana Government provident fund (GPF) is a significant fund for all government employees in India. The funds are generated from the employee's salary each month. GPF is later disbursed during the retirement of the employee. However, employees can trace their contribution through their government departments. Today there many developed states in India where they developed new website portals for employees.
Telangana state is among the advance and digitalized states in India, which has created a new website portal for government employees. Here they can trace their GPF account slips without visiting any offices in the state.
The TS ZPGPF web portal is the legal government portal for Telangana state government employees. They can download GPF account slips by login with the details from the epanchayat Telangana web portal. To receive the ZPGPF details, an employee must contact their ZPGPF officials for the ZPGPF number.
How to Download TS ZPGPF Annual Slips 2023
Step by step to Download TS ZPGPF Annual Slips 2023
Open the official ZPGPF official website page:
http://epanchayat.telangana.gov.in/cs
The Panchayatraj and rural employment portal will automatically open.
Select the option ZPGPF (Zilla Praja Parishad) to continue.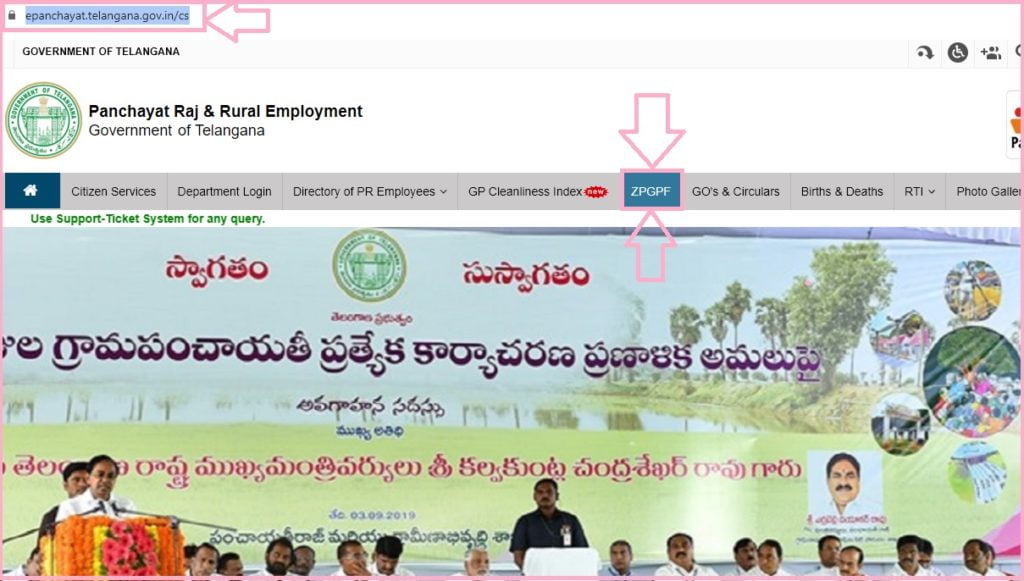 The ZPGPF page will open as follows "zpgpf/getGPF menu."
Now select your district from the menu and enter the ZPGPF account number.
Next, enter the default password example emp12345, where the numbers 12345 represent your GPF account number.
Proceed and login to the account, change your password by resetting your password.
Enter the captcha code on the box, then click the submit button.
The ZPGPF account page will show, you can get the 2112-13 ledger card. Select the tab ledger, and the system will show your ZPGPF ledger.
If there any mistakes on the ZPGPF slip, please report to the concerned officials.
Download the slips and make a printout for reference.
Benefits of Zpgpf Telangana Gov in Website Portal
The ZPGPF web portal is open and transparent for all employees.
It saves time and resources for employees who don't have to visit the offices.
The portal has up to date information on every Telangana government employee.
What is ZPGPF

Zilla Parishad General Provident Fund

How to download zpgpf slips 2023-2024

You can download telangana state zpgpf slips through this website for free https://epanchayat.telangana.gov.in/zpgpf
For more info about ZPGPF Telangana visit https://epanchayat.telangana.gov.in/cs